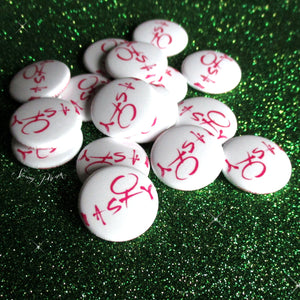 GIMME A BEAT!
Are you a nasty woman? If you like nasty food, nasty cars, and nasty grooves, have an opinion, and get things done you just might be. Wave your NAS♀Y flag with your new 1" button, and let everyone know in case they were too busy interrupting you to notice.
☆⚓☆ Flair details ☆⚓☆
☆1 inch (2.54 cm) diameter.
☆Hot pink "NAS♀Y" on white background.
☆ American made and designed by Moi.
©Stormy Peterson 2016